The question of why writers write what they write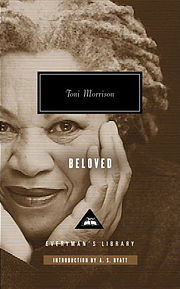 came up a while back, when I caught an interview that Stephen Colbert did with author, Toni Morrison, a Pulitzer and Nobel Prize winner, who started writing at age 39.
Stephen asked Toni Morrison if she was undergoing a mid-life crisis at the time. She responded that her decision to write could be defined as that. She had noticed that there were no stories of how racism affected black girls, poor girls, and the hurt they experienced because of that. So, she wrote Beloved, The Song of Solomon among many.
I recently read, Blessed Are The Contrarians,  by Rob Piccoli. This is a book of essays which raises big questions about religion, politics, nature and health. Rob is both a philosopher and a conservative writer living in Italy, who uses examples not only from his native country but also from America, as well as ideas from Montaigne, Emerson, G.K. Chesterton and others. Because he is well read and educated, he wrote his book because he could offer a unique perspective on the conflicts happening today.
I thought about the novel I had just written, and why I wrote what I wrote. A Cry From The Deep is a story of love everlasting, the kind of love I grew up with. As some of you may know from reading my blog, I'm a sucker for romance, the kind that's respectful of both sexes. It seems we have less and less of that kind in films and stories today. The romantic dance of love that men and women are capable of doing sometimes gets lost in today's busy world, in the liberal openness of our times, and in the overt sexuality in films. I'm not advocating for censorship but I am advocating for more romance in our lives.
I think I wrote the kind of novel I wanted to read. One where love, the idea of eternal love, was there. The commitment that kept a couple together, and I don't care if they're straight or gay or whatever, but the idea of love everlasting is one I hope we don't lose sight of.
Why do you write what you write? What got you started? What did you feel you needed to say?